I'm so sorry! I've properly neglected the blog. I realise I don't have many bloggers, but I love to read other blogs and I dont want to lose anyone when I've just started. It's just I have just moved back to university in Liverpool and I've had no time to sit down and do a post. I have done some collages though and will put some outfits together over the next week for them and post them.
Again I'm being prrroper shit. Really sorry.
Here are some people I take inspiration from for my outfits...
For when I'm having a rare pretty day, I look to Zoey Deschanel for a lil' bit of inspiration for the cutesy look. She pulls it off perfectly well with her glossy hair and piercing blue eyes.
Fearne Cotton, epitome of kooky cool. Always looks like she's just invented a whole new style, and wears whatever she wants with a confidence I could only DREAM of having..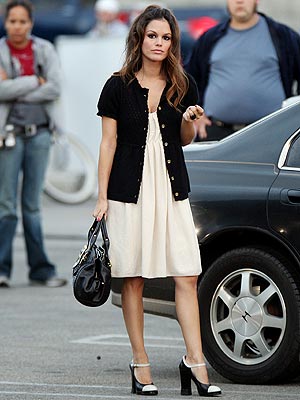 If I want to go for an outfit with a classic edge I love Rachel Bilson. Another cute one she sometimes plays it safe but as I said a classic.
And of course for my plus size inspiration...
The one and only Beth Ditto. I watched her recently on Fearne Cotton and... and she was amazing. So down to earth, and brilliantly dressed, even if she did have no eyebrows, which I'm not sure is a result of some condition or if she just shaves them off. But she looks brill all the same. Proper sexy lady, oooft.
Who do you take inspiration from and why? And I promise to follow this with some OOTDs (My loans come through so also more clothes woop, just pray my mother does not find out I have bought yet more clothing)
xx