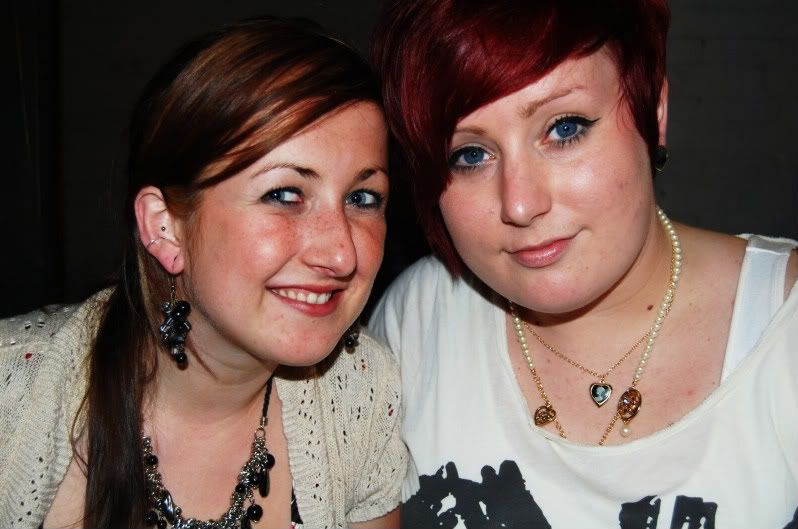 Happy Birthday Lucy Poocy.
(On the right with Adele, on the left)
My camera is fixed! I fixed it myself as I am a "Do it Yourself" DIY whiz kid. It was so satisfying to have fixed it myself, feel a little like a boy now, so I must indulge in some fashion!
You might be thinking "SHE is wearing a crop top!? Better scroll down just to have a good laugh at this... " But NO I am hiding my belly, fortunately for you all!
It was my friend, Lucy's 21st and for part of her celebrations she wanted to go on a pub crawl round the local town Warrington...
I had a really funny time, drinking, eating and gossiping about everything. I love laughing so hard that people around you don't know what you're talking about, but only you and your friends do, like those little insider jokes. Anyway she's gonna do some more bits for her birthday but I hope she had fun last night, and I SUFFERED in work for it anyways!
Tasty lil' bit of Nando's there for Lucy's birthday...
The crop top was an 80's classic back in the day. And it came back in 2010, many starlets wearing it, either buying them, cropping old tops by cutting or tying them up a la Beyonce! As a bigger girl I have to cover up my stomach but if you have a flat, toned stomach then I think you should consider going bare, I would if I could!
I layer my crop top over high waisted skirts, high waisted shorts and trousers, or dresses. Seriously they go with loads of items of clothing. They were great in summer but will look great in winter under a wooly cardigan.
Theyre a great casual item, with jeans and cute flats, especially Chanel flats, mmmmmmmm tasty. I wore mine over a cream lace dress and as its a little big for me a tailored it with my favourite Topshop brown belt.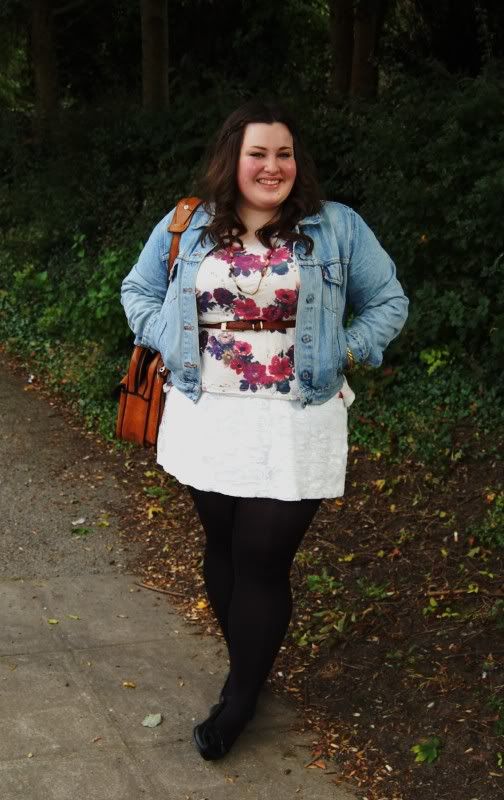 As we were walking from pub to pub I threw my vintage Levi's jacket over the top for a casual edge as it was still pretty early and teamed it with some Primark penny loafers, for a classic edge.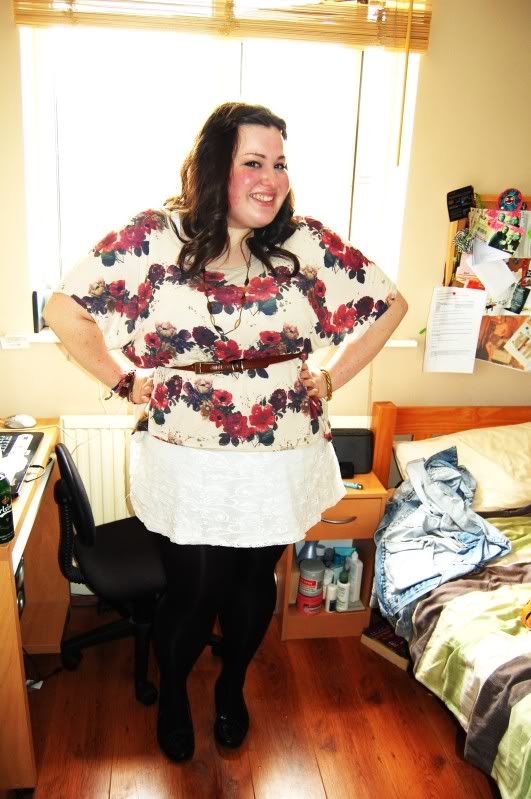 Anyway hope everyone had a nice weekend!
But how do you wear your crop tops? Or do you wear them at all??
xx
Crop Top - Asos Curve
Lace Dress - Dorothy Perkins
Brown Belt - Topshop
Loafers - Primark
Tights - Primark
Denim Jacket - Levi's (My mums)