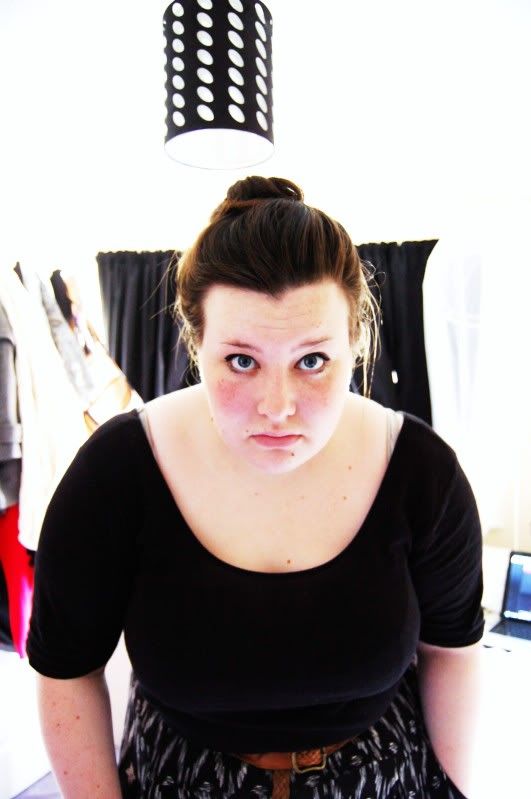 Ok, so my first outfit post is the tribal look, gr! Every outfit I post on here I will try to accompany it with one of my fashion scrap book ideas (must come up with a catchier name). Basically it's just looks I have pulled from various fashion magazines such as LOOK, Glamour, InStyle and Vogue to name a few, and have scrapped together.
So here's the tribal look. A lot of the items are high street in my scrap book, with some high end such as Kurt Gieger Shoes (left page right top corner). I also gather looks from celebs and street style, the bottom two looks on the right page.
I then interpret them into my own look for me!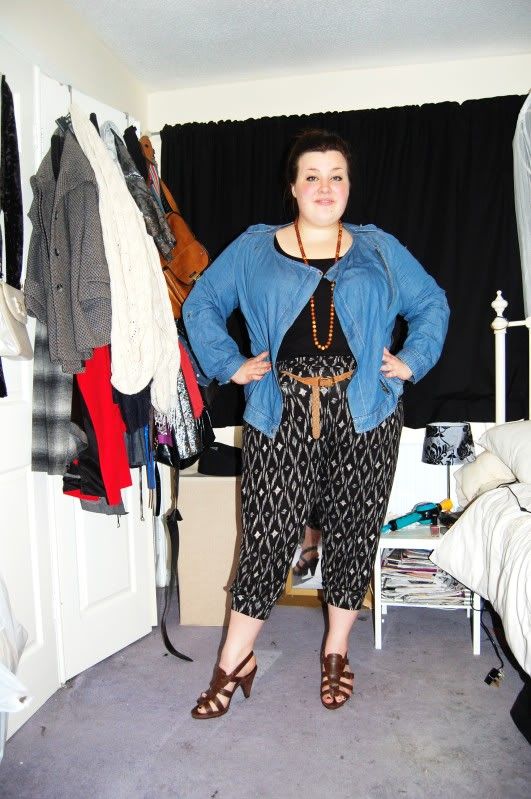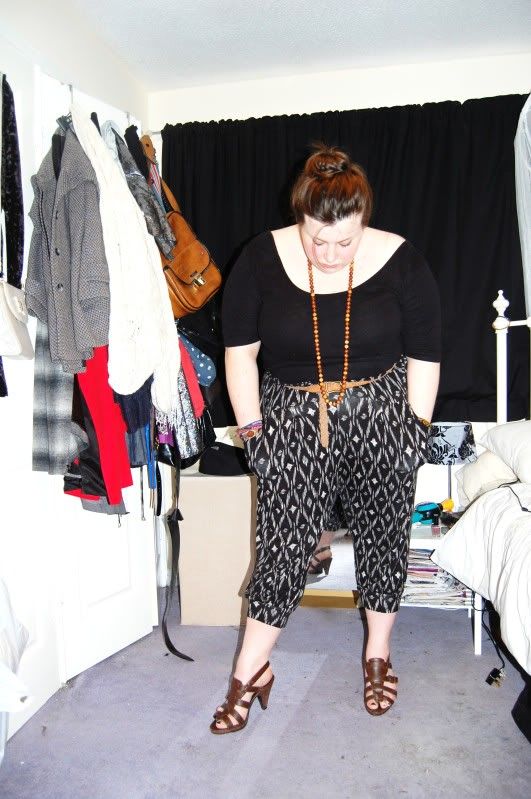 I think the tribal look is key to any summer, you can adapt it for the beach with a floaty kaftan, or punchy bikini/swimsuit.
My look is for the bigger girl in the city, I
LOVE
these printed tribal harem pants, so comfy, made from a jersey material. I paired them with a black top (any girls wardrobe staple)and tan accessories to complete my tribal inspired look. My trusty denim jacket also enhanced the look making it even more city chic I think!
I wore this outfit for a relaxed dinner with some friends. Laaavly.
I personally think that harem pants give bigger girls a waist, whilst other people disagree and think they should stay firmly on the legs of skinnier girls. I think they're flattering, trendy and comfy!
Black top - Dorothy Perkins £5
Woven Belt - Topshop (unsure of price)
Harem Pants - (on sale) ASDA George £7.50
Heeled Sandals - New Look £10
Beaded Necklace and Metallic Bangle - Mothers old stuff.