It's so hot! I'm actually melting I can feel myself melting away. Ew, that's horrible! Since it's so hot, and now's the time you spend with your friends out at BBQ's and on the beach listening to music. And you make great memories! I wanted to share a couple of my favourite summer tunes that I've been listening to this week. Some are summery and accompany your bbq'd chicken wing perfectly, some are just good tunes! Just trying to add some more interest to my blog!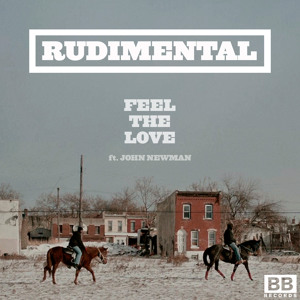 Rudimental ft. John Newman- Feel the Love
This is such a summer song. It has a great lyrical hook (sung with a lovely, deep voice) which stops this song becoming just another track full of beats, and a great bass line. If you were throwing any outside parties this weekend and want people to dance this is the song you should go for. I think a lot of people will create great memories to this track over the summer months. Watch it here.
From light-hearted to not so much. I'm a massive fan of Delilah's tone and voice. This chilled out track is another one to listen to in the sun. Even though the lyrics are quite dark at times, the style of this track is really mellow and meaningful. Her style in this video is on point as well with bold brows, a studded denim jacket and a classic button down. Watch it here.
Coldplay ft. Rihanna - Princess of China
I love this song, I always find myself singing it throughout the day. I love both Rihanna, and Coldplay in different ways but they seem to compliment each other so well. It's quite a poppy track but really brings out a softer voice in Rihanna than we're used to. It has a lot of synthy sounds, and is very well produced. Not cheesy at all! You can watch it here.
Ben Howard - Only Love
A proper festival tune. Another song that's quite laid back and lovely. I love the sound of this track, it sounds like a live version. A
good
live version, may I add? With the guitar and lyric doing most of the work on the track, which I love. I've been a fan of Ben's since his album came out last year, Keep Your Head up was my favourite track on it, but now this is on parr since it's ont he radio ALL THE TIME. It really does need to be listened to in a field though! Preferably with a straw fedora, a can of cider and a tassly dress! You can watch it
here
.
(DISCLAIMER: The fact Ben Howard's a babe too, may/may not have helped me in my liking of his album)
Anyway, they're just the tracks I've been listening to this week. Hope you enjoyed this little diversion from my usual talk about clothes! Here's a sneak peak of the outfit I wore this evening to go for dinner with my Mum to talk about my birthday on Monday. I shall post a full outfit tomorrow!